Yesterday while I was busy
tekan
keyboard at general pc, I received a call from guardhouse.
"This is from XXXX.....Pls come down to take your thing."
Off I went and....... "Oh...........surprise loh!" :)
I kept this bouquet at office for one night as I didn't have camera with me on that day mah! Office is cold with air cond all night long, therefore I guess it should be better than bringing it home loh.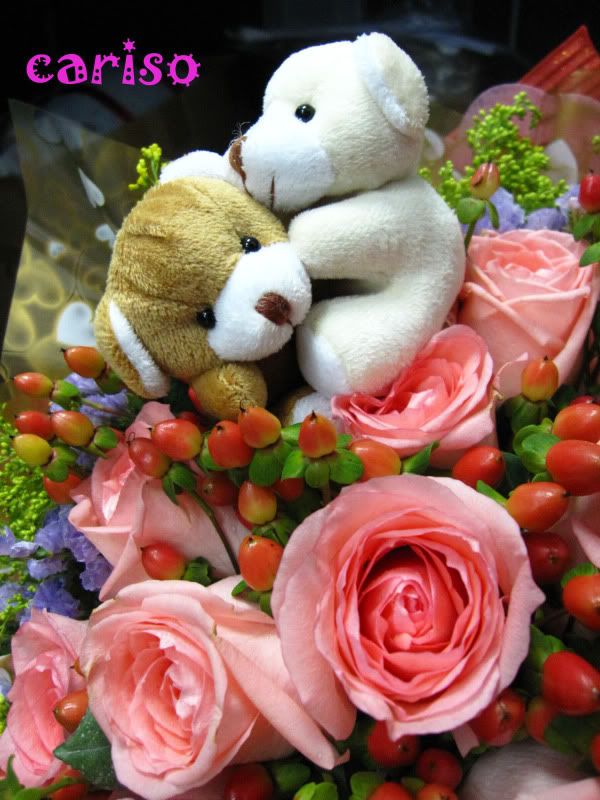 The photos were all taken on the next day, which is today after lunch.