I was there on 26th Jul 09, Sunday morning at 8.30a.m.
Tua Liap Lang giving speech.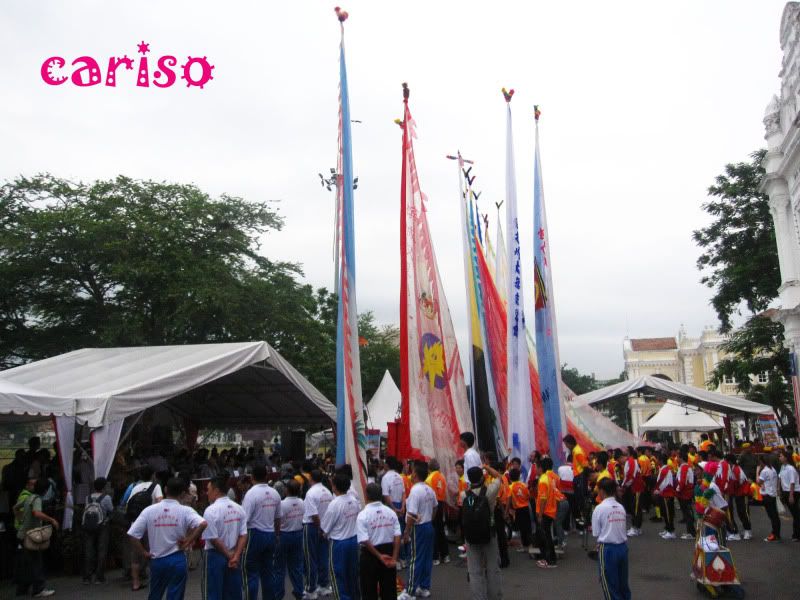 The videocamera crew climbed up to the top of the building to shoot from top view.

Some of the teams were practising.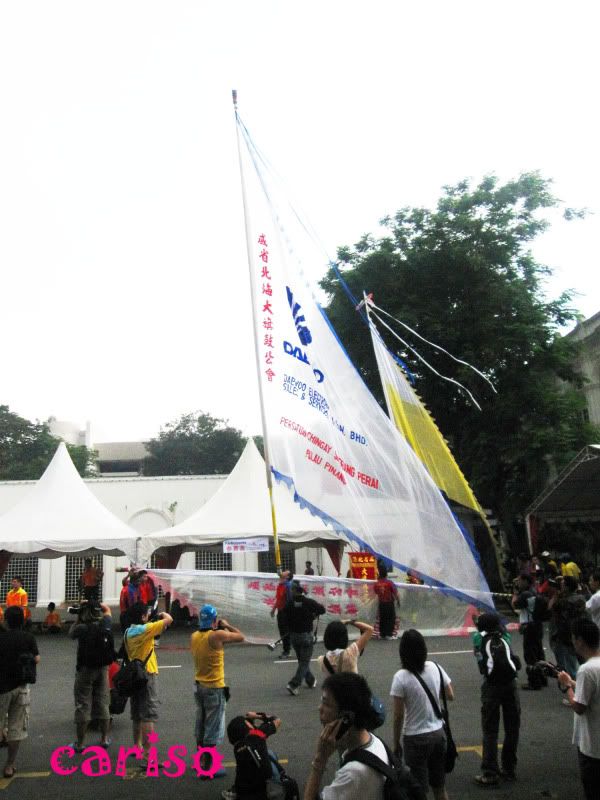 A total of 7 teams participated in the Chingay competition this year. Hmmm....why so few uh?!
I didn't manage to get a good view from where I stand, as I was standing at the corner just right behind the stage. Therefore not possible to take any good shots at all! It's a pity loh as a few good teams were doing some dangerous and high risk stunts that really impressed me!