After 4 days then only I took it back. Swey hor me?! Putting there is safer than putting over here mah.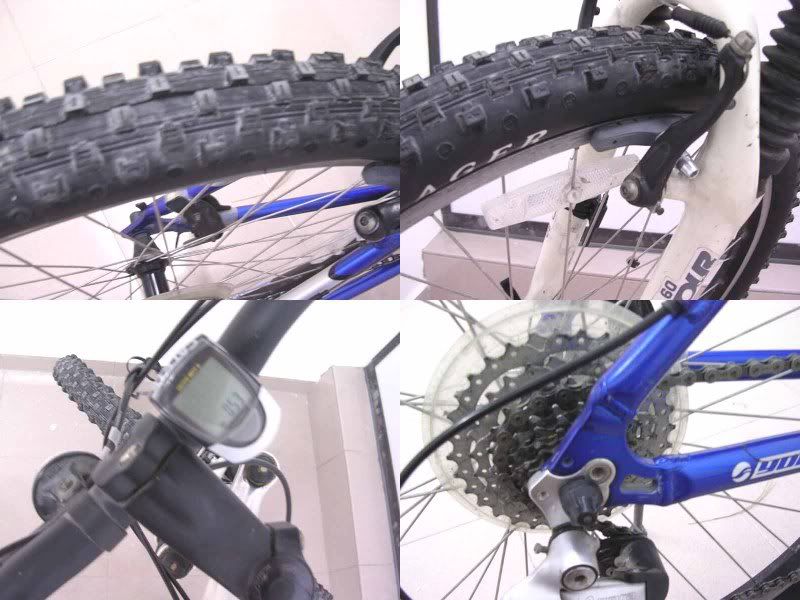 Tyres changed. Brake pads changed. Chain changed. Oh gosh, my meter did not work wor! Too long never use also rosak liao. Gotto change also loh. This new one is cateye brand miti8, tang pun loh! Damn, over budget liao lah. ~RM250 gone !
Today the shop taukeh was there. Gosh, I was asked about my last 'accident' AGAIN loh. Wah lau, ppl remembered me due to my fall. ARGH! orr tao lah!
I was so f* damn bz after work! Got the bike then renov got problem stuck with the workers till 8.p.m. then only we could go for dinner and got to wait for very long time, served finally at 9.00pm.! :(