Before we landed, we made the last stop at a built-on-water fish farm.
Each cage like this easily contains ~200 pcs of BIG fishes. It takes them 2 yrs to breed from small till such export sizes.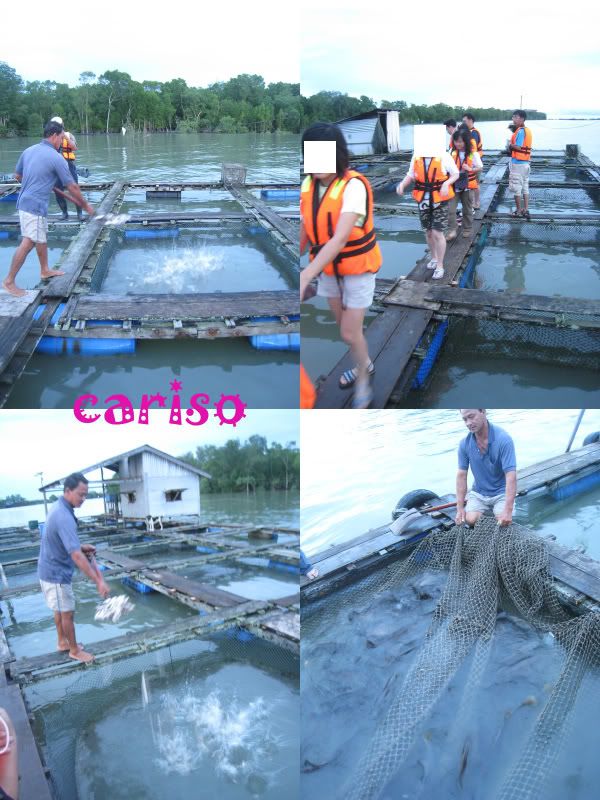 After dinner, we such a big gang nearly 60x ppl went to watch fireflies at the nearby hutan (very near to the restaurant, 2 mins, haha!). Due to the kids were too many thus they were not advised to go to palm oil plantation for fireflies hunt.
We the 2D1N group were then proceeded to palm oil plantation there. We need to wade through the muds (quite a distanced walk) to watch the fireflies! I got 2x leeches attached to my socks and 2x hidden inside shoes! Yucks! Only me kena leh!
Then nearly 10p.m. only we 'checked in' at a semi-detached resident house, owned by the tour guide kua. The accomodation is ok with air conds, fans, showers, double deckers, beds and bathrooms. Definitely no complain.
After supper and bathing, it's our own activity time. We drove alongside the palm oil plantation slowly for owl-watching. I guess we detected easily 10x of them throughout our ~1hr hunt. Each time the owl flied away due to sound of the car engine.
Day 2 :
At 6.30a.m. our own request - go for sunrise photoshooting.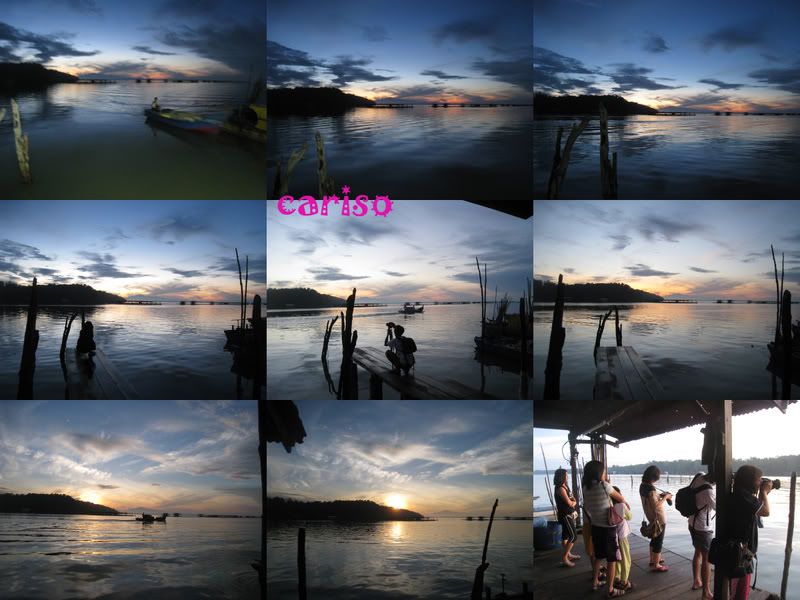 Later on we proceeded to a 'self-business' resident house for breakfast.
Then we proceeded to see the 'kar hum'. Cockles factory. Over here we managed to see how the cockles were segregated using this type of machine & packed.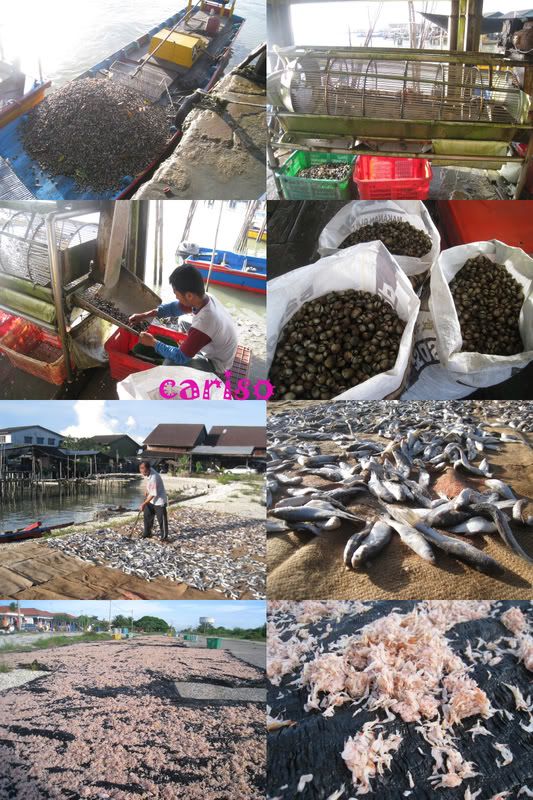 Then we were brought to the hutan bakau. The tour guide explained in detail how each species of them differs. There were some funded grow-green projects at that area too, as shown below.
Hug hug hug the mangrove tree!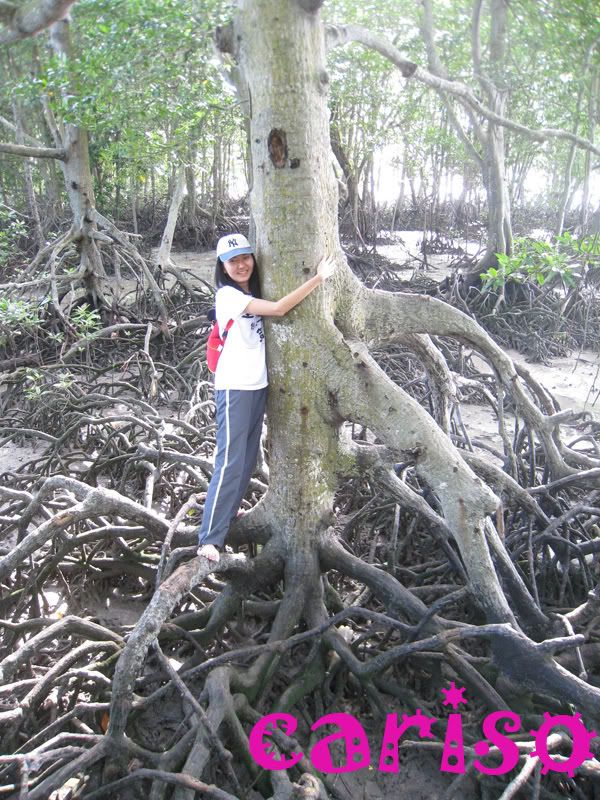 Then we were brought to Pusat Konservasi Hidupan Liar (Burung Laut) Kuala Gula for a video watching (like national geographic). Really impressed with the video!
We were then brought to see how the belacan factory operating.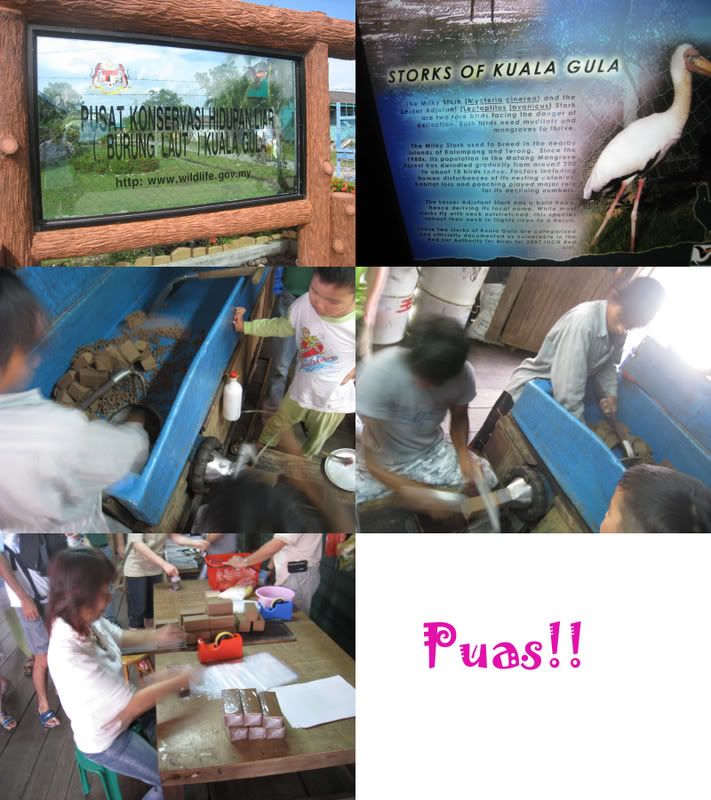 After buying rojak liao and belacan, go back to bathe and pack! Ready to go home!