This is the pair of shoes that I have been eyeing since I first saw it
many many and many many
months ago.
Finally grab it when the price is finally reduced to this much. 30% off.
Bear in mind that the luck will not be always at your side as when it reaches such season (to clean out the off-season stocks), it's normally either colour or size "no more stock" liao loh.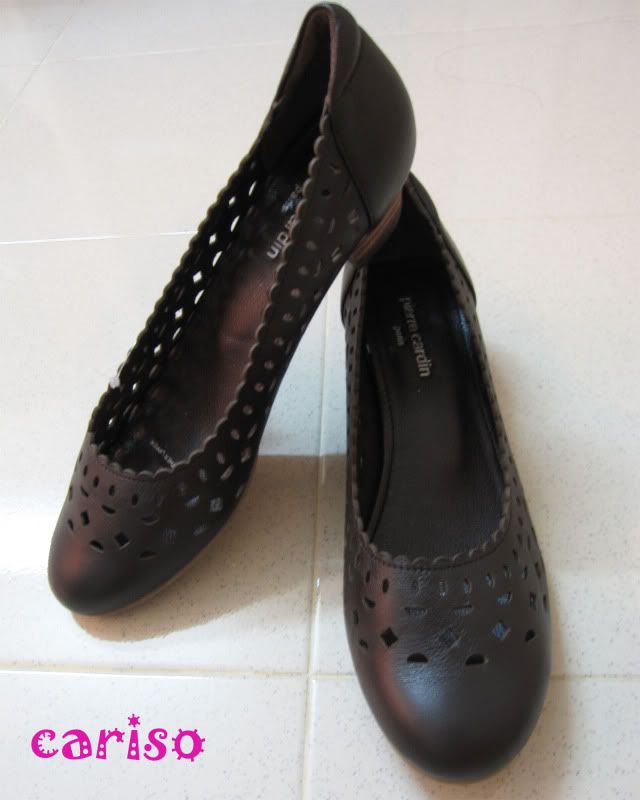 p/s: Supposed to buy one thing for HIM only, ended up make me spending more..hmmmm.......