Last Saturday a group of us (5x) attended this orchestra at Dewan Sri.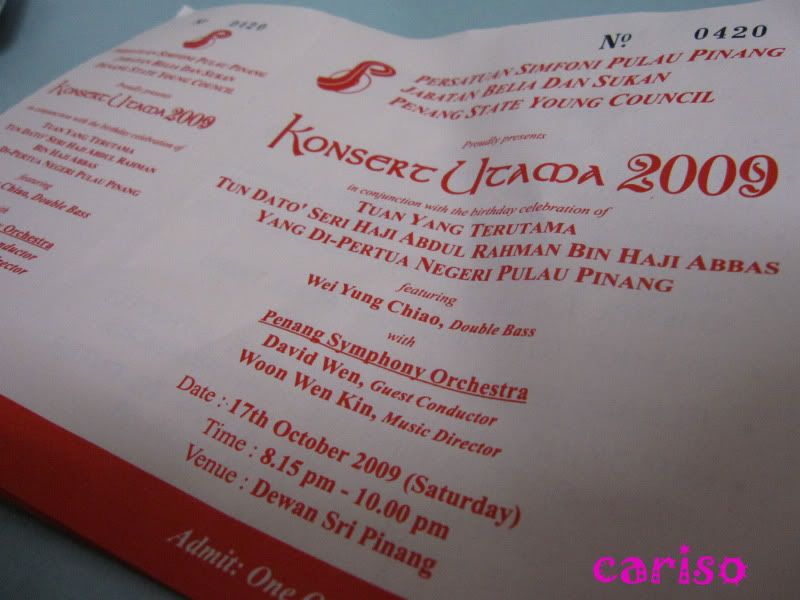 Wo! This time is slightly different from the previous two times. We need to stand up straight and the orchestra will play 'Negaraku' and State song after arrival of Yang Di-Pertua Negeri Pulau Pinang. We need to do this again when the orchestra performance has ended.

The photo below featuring the double bass solo performing together with the orchestra.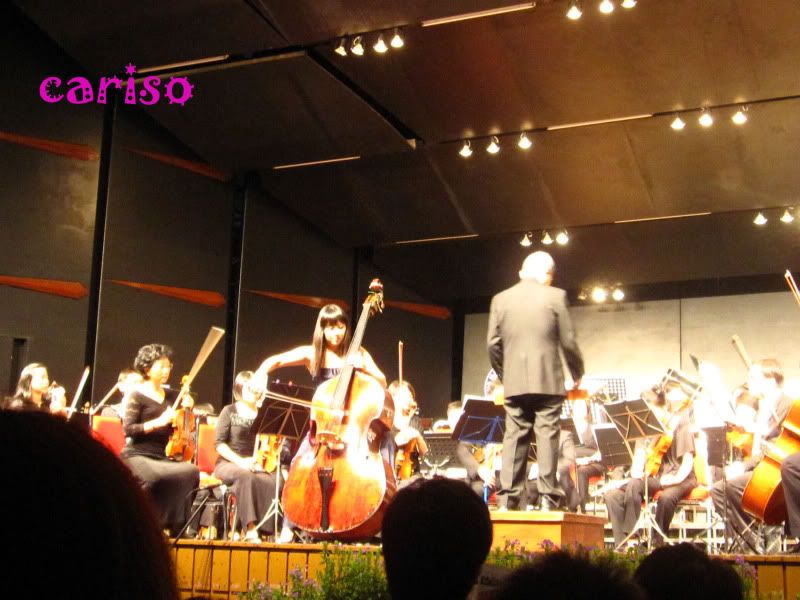 Play lists:
1) "The Butterfly Lovers' Double Bass Concerto
2) Symphony No.35 "Haffner" in D Major KV385
3) Zampa Overture
4) Malay Medley Festival
5) Polonaise from "Eugene Onegin"
6) Procession of the Sardar from 'Caucasuan Sketches'
It's not good at all to be seated 4 rows from the stage as it seemed to be overwhelmed by the sound of violin/viola. Hmm..next time I got to choose back the back seat!