We ordered from Forever Fashion lately. The price is cheap. It took ~ 1 mth to reach.
Satisfactory level = 60%. Do take note that the clothes are imitation of the japan/korea fashion. Therefore the actual quality cannot be compared with
http://buy.yahoo.com.tw/
at all.
These are items that achieve satisfactory level.
Price from left to right :
RM19,22,30.
RM29,21,29.
RM22,24,26.
RM20,10,26.




These are items which they don't satisfied.
Price (from left to right):
RM29, 30, 26.
RM28, 26, 21.
RM22.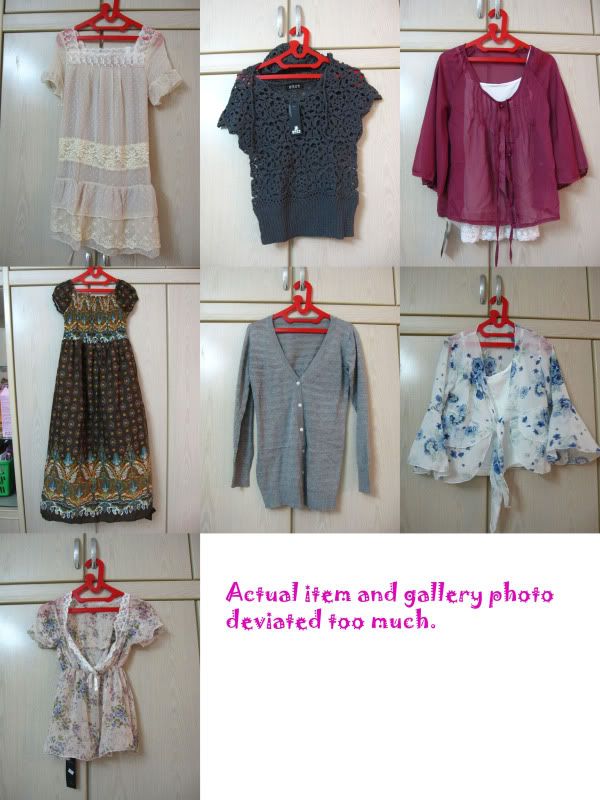 Top : RM32. Btm: 26 (why caramel colour became coffee?! )