Pantai Keracut Hike & Team Building (29-06-08)
We ~25 pax (mostly ERT members) joined this activity sponsored by company.
Due to some late comers, we reached Taman Rimba (Hutan Lipur Telok Bahang) entrance around 9.30 to 10 a.m.

After some indoor activities, we headed to Teluk Bahang (Pantai Keracut entrance).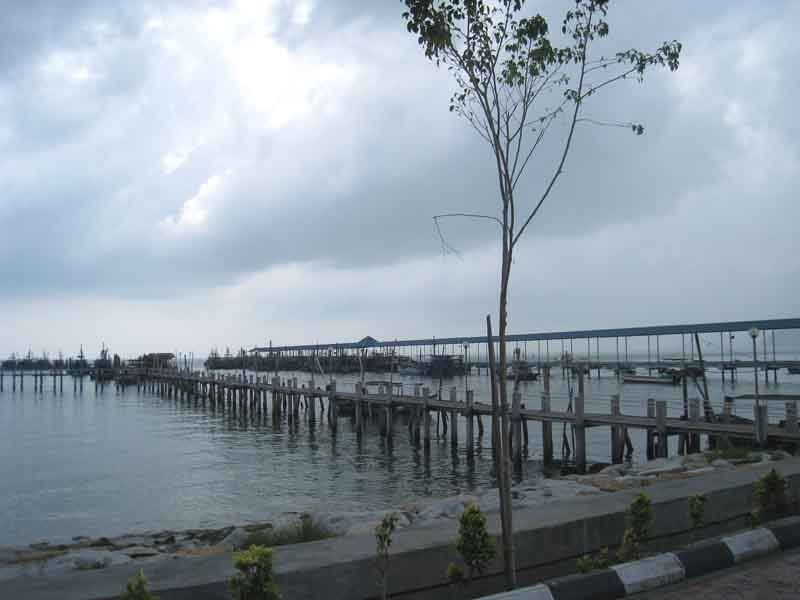 We were divided into 3 groups & each group was given a sheet comprising ~20 questions with clues. Along the trekking journey, we need to get the answers. It was about 11am when we started our hike.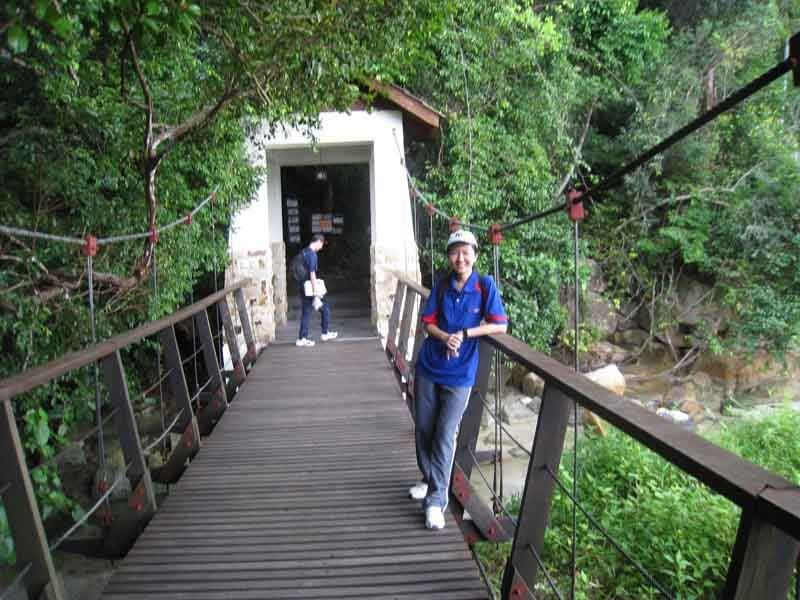 We went past the Bukit Belah (like a 'gua'), a few pondok and a few jeram. I was not sure whether if this trail was specially chosen for light & easy package as I found out later that only the first 1/2 hr was hiking uphill, the rest of the trail was either flat or downhill. ha!

All of us were very hungry lah!! It was already 12.30p.m. and we still left about half an hour to go. The more hungry we were, the faster we walked.
Hexagon bridge, Meromictic lake and lastly the Pantai Kerachut beach.
Some have claimed that this jungle trekking is 'shopping' only lah! I agreed too.
Look at our meal !

Turtle programme - we were given chance to look at the baby turtles that were going to be released to the sea by that night.



Right at this moment, we still haven't realized .....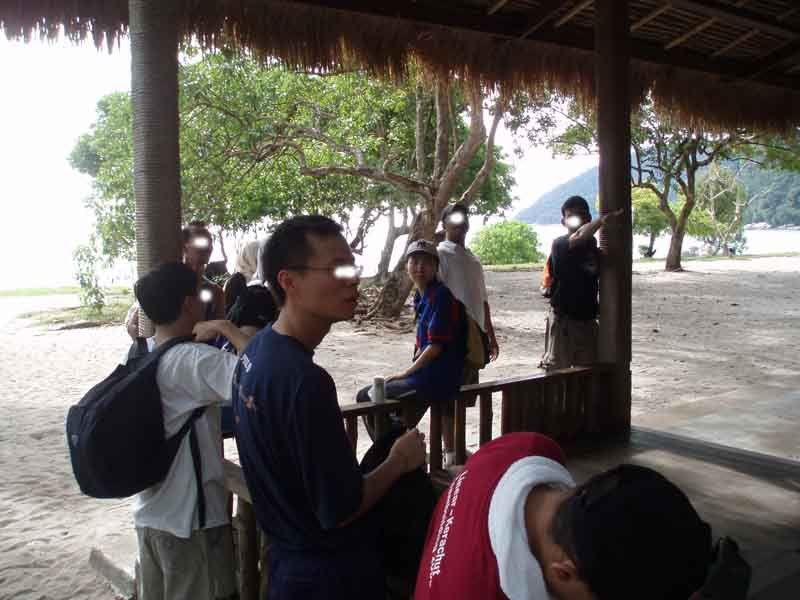 When we realized, quickly rushing at the last minute to complete the 'alphabet' assignment.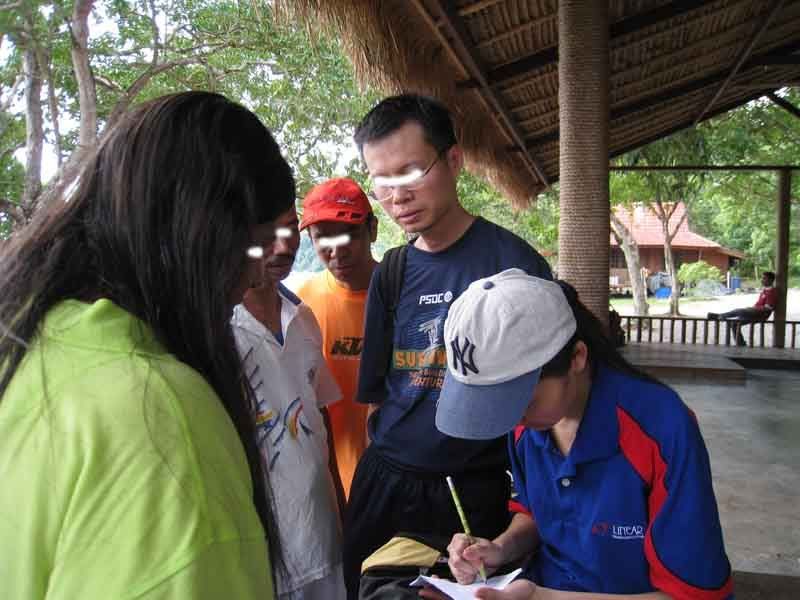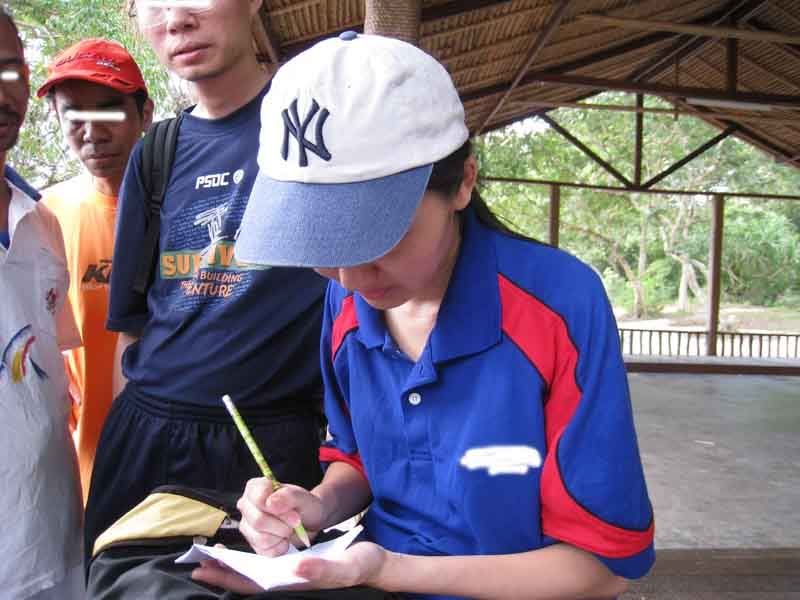 Going back time - I was asking one of the tutors,"Oh! Our eggs! Where are the 5 eggs that you distributd to each group of us at jetty just now?!" He smiled,"......." Hoho! We were fooled lah. The eggs were not part of the games oi, only 'helping' them to carry to the ppl at Pantai Kerachut there nia lah. :)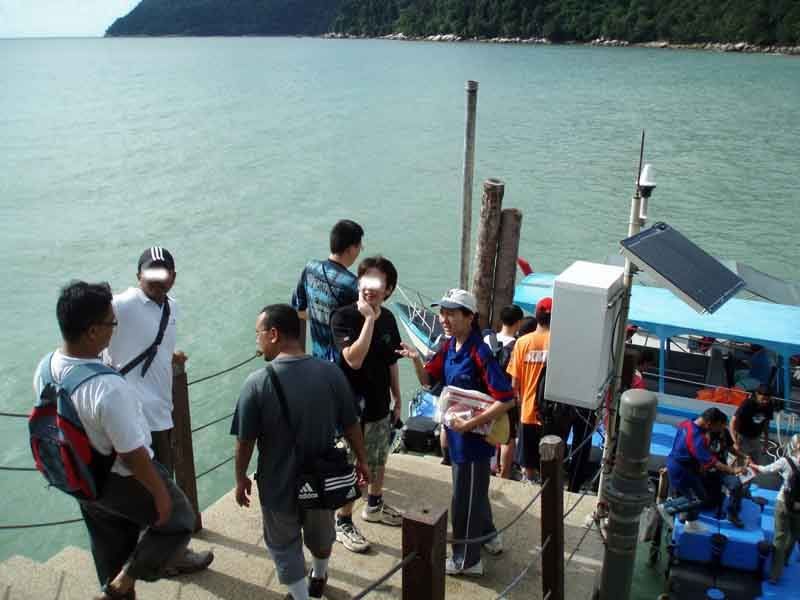 On the boat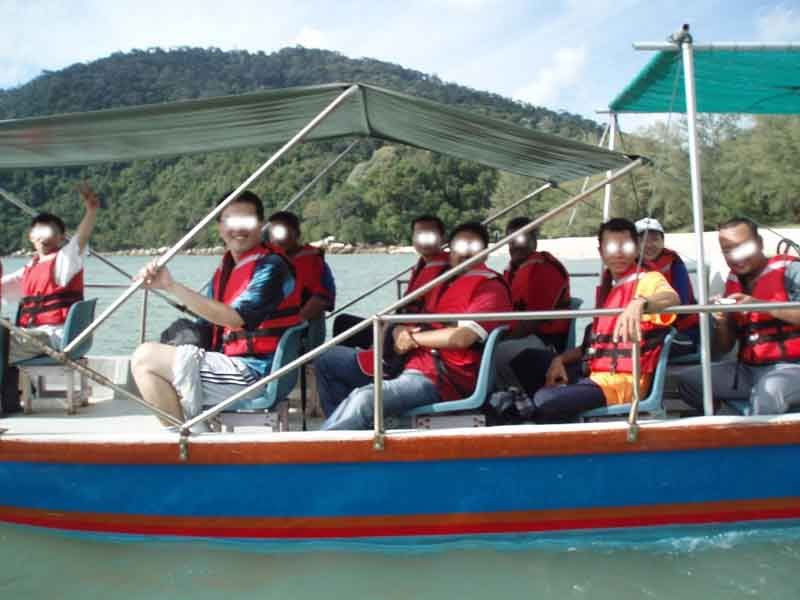 Hamper time. We are johan!
All free.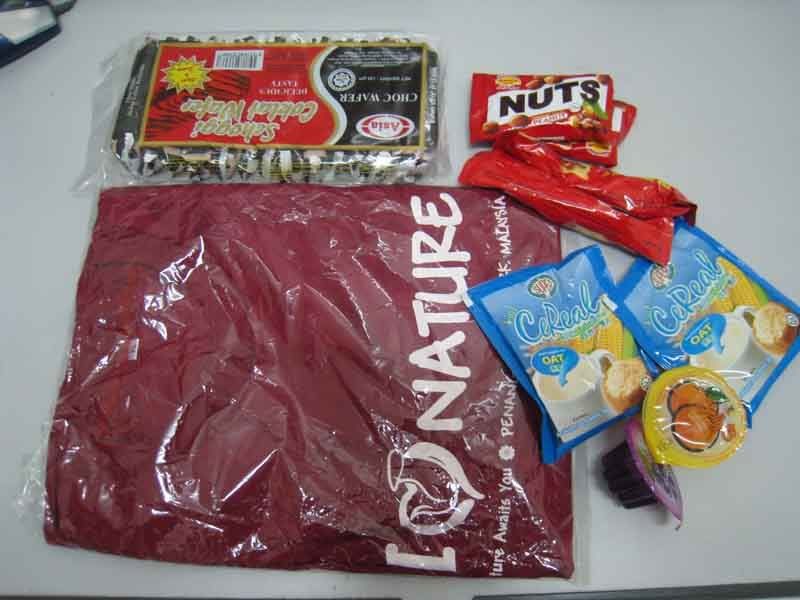 Reaching jetty around 5.30p.m.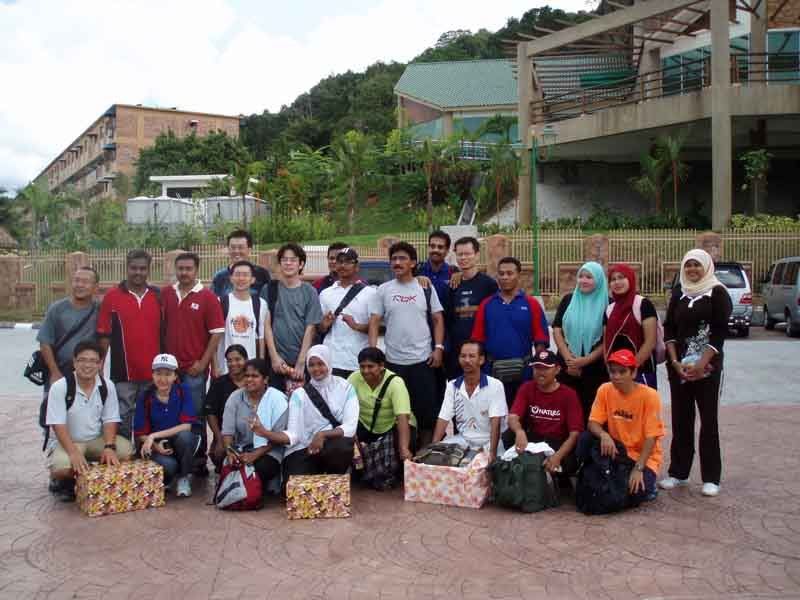 Not all are ready yet..
All ready....Hurray !