Cheong Fatt Tze Mansion @ 14, Leith Street, Georgetown.
I have finally made it to this Blue Mansion on 13th Jul 09. There were altogether ~25 pax of us during this tour.
Cheong Fatt Tze Daily Tours at 11am and 3pm sharp ONLY. RM12 per pax.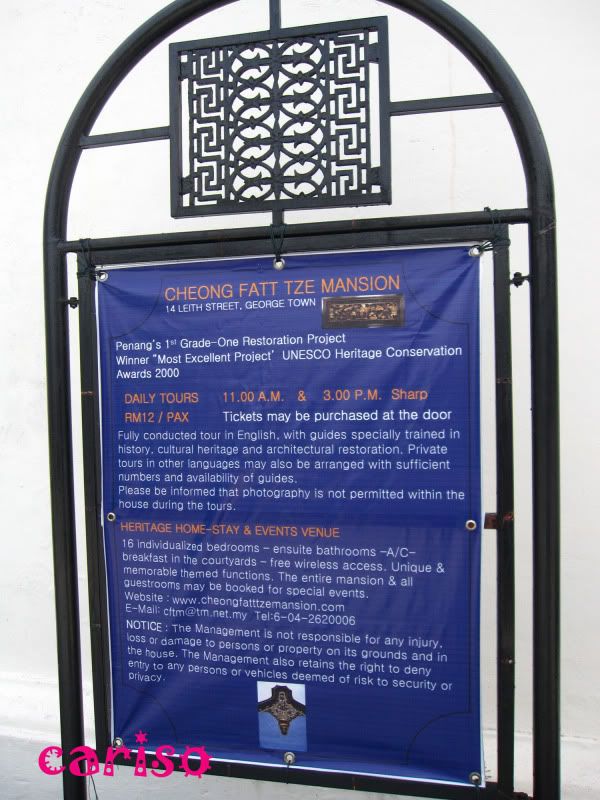 The entrance. Tickets are sold at the right hand side.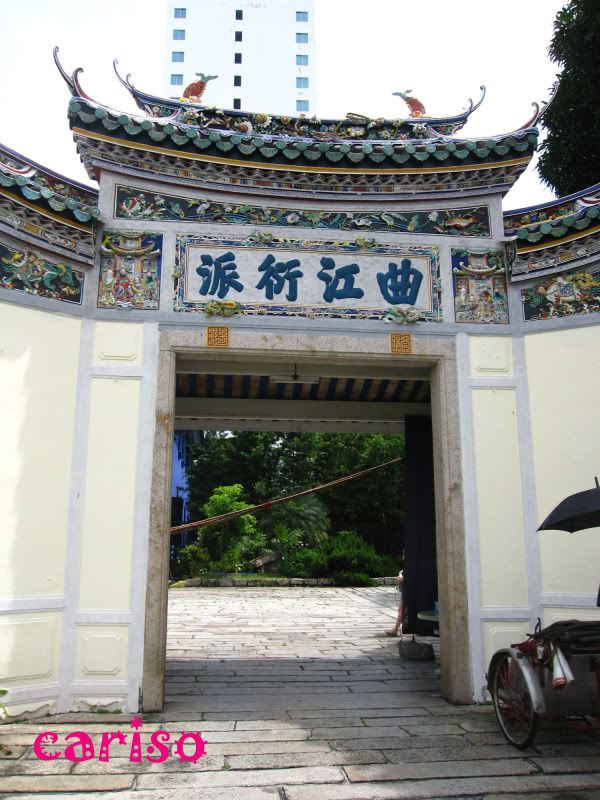 The magnificient BLUE MANSION from the external look.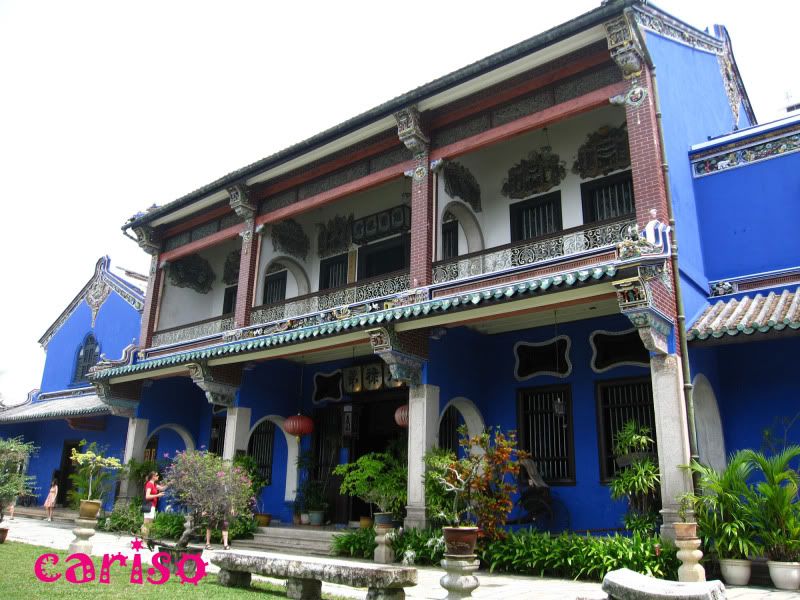 The first sight after the entrance. You will find the tour guide (auntie) on the left bottom side (near the car).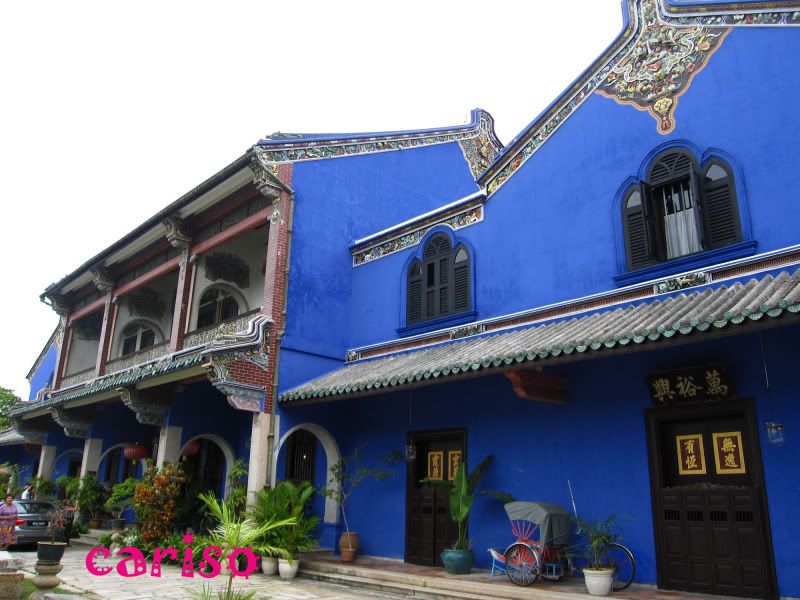 The big compound near the entrance.
No photo shooting is allowed inside the building therefore I only managed to capture those external ones.
The main door. From here it will lead you to the living hall, where guests are seated here while waiting for the house owners in ancient time.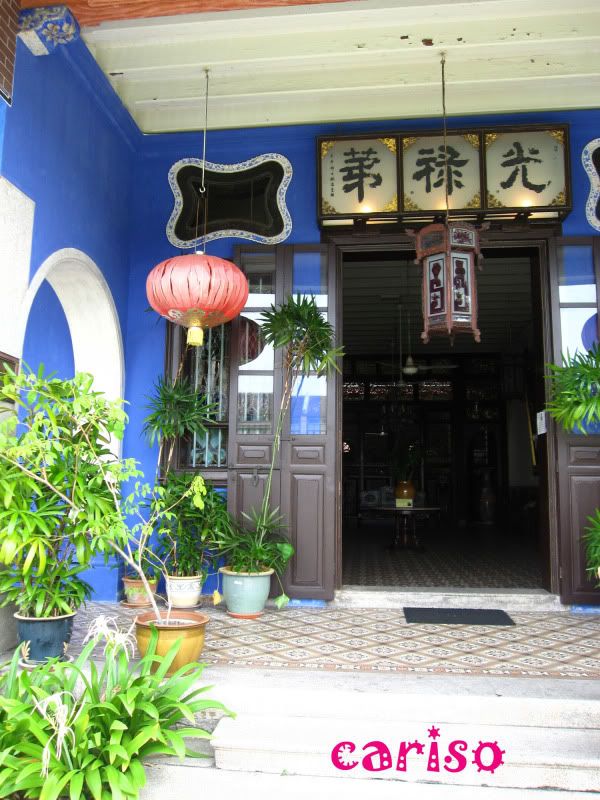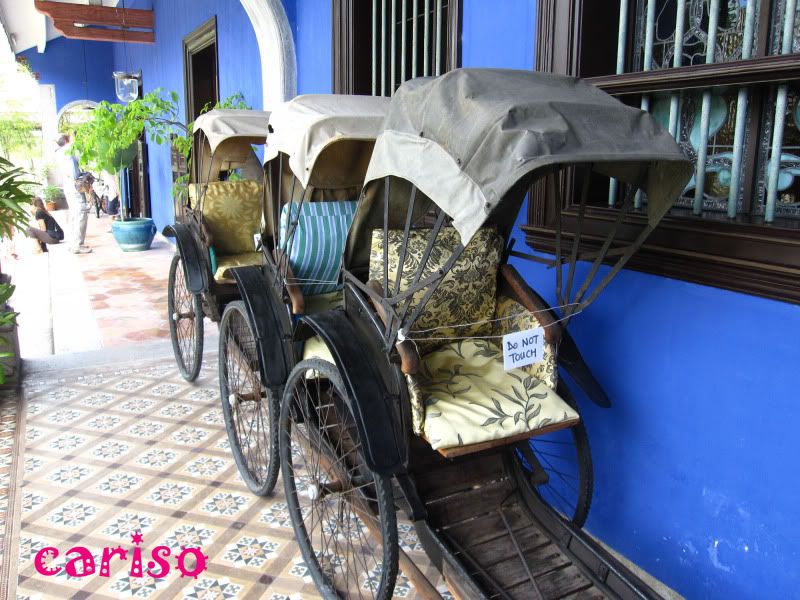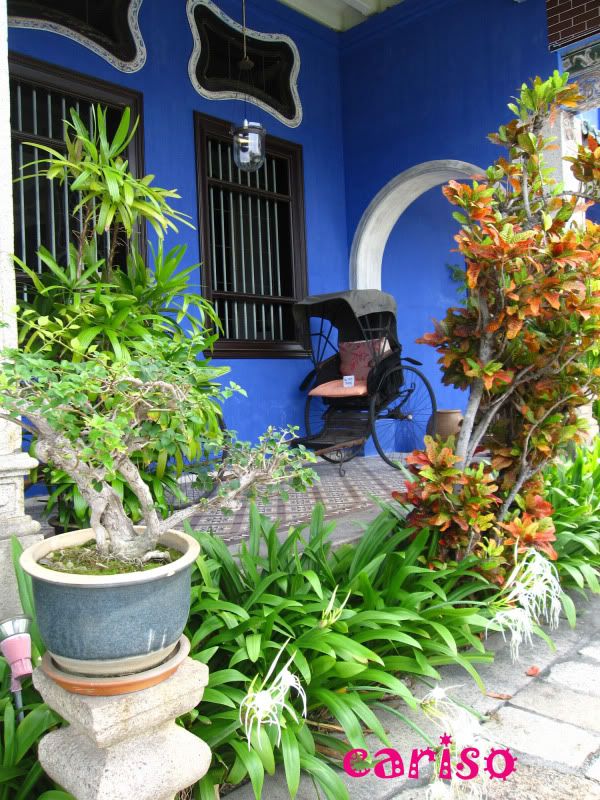 Do pay attention to all these 'skirtings' on the roofs.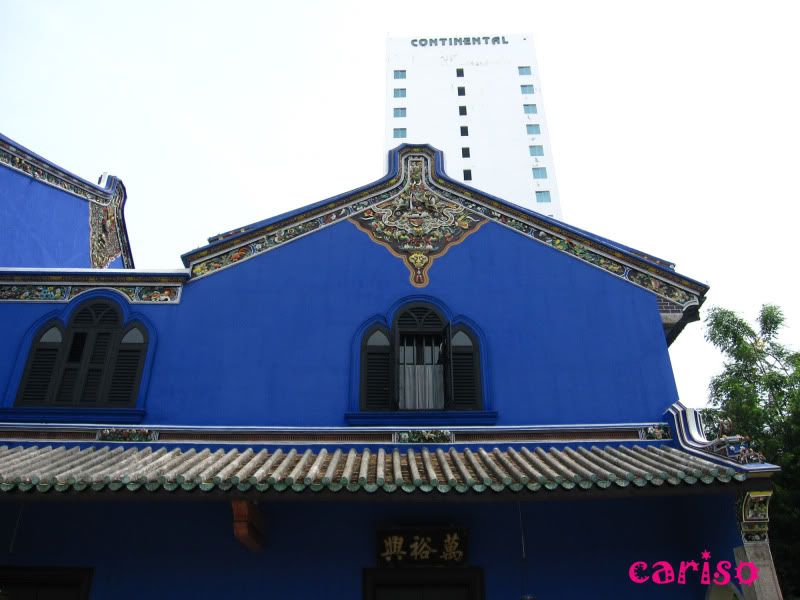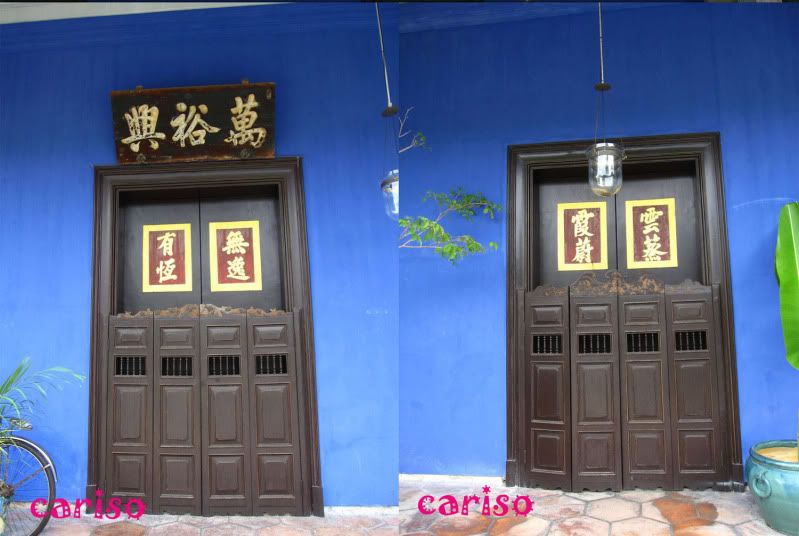 These were all originated from coloured porcelain bowls. pasted by sifu from China, piece by piece.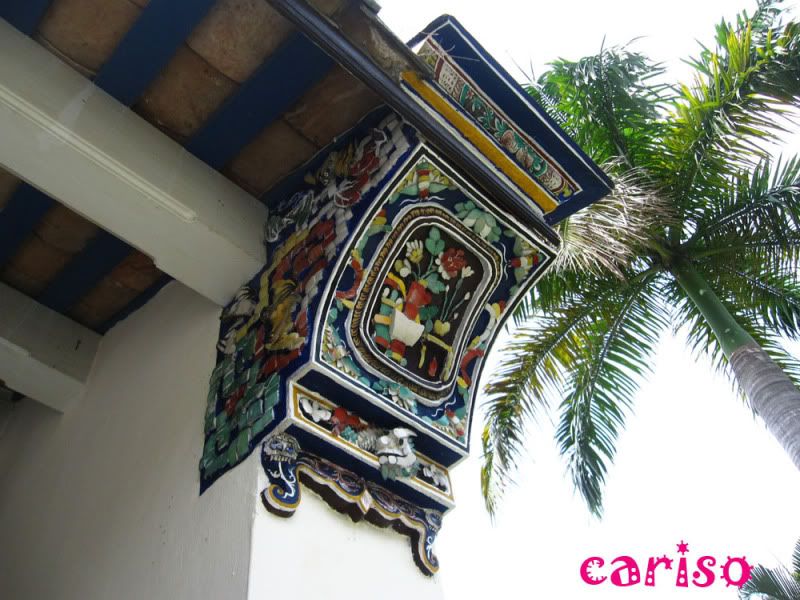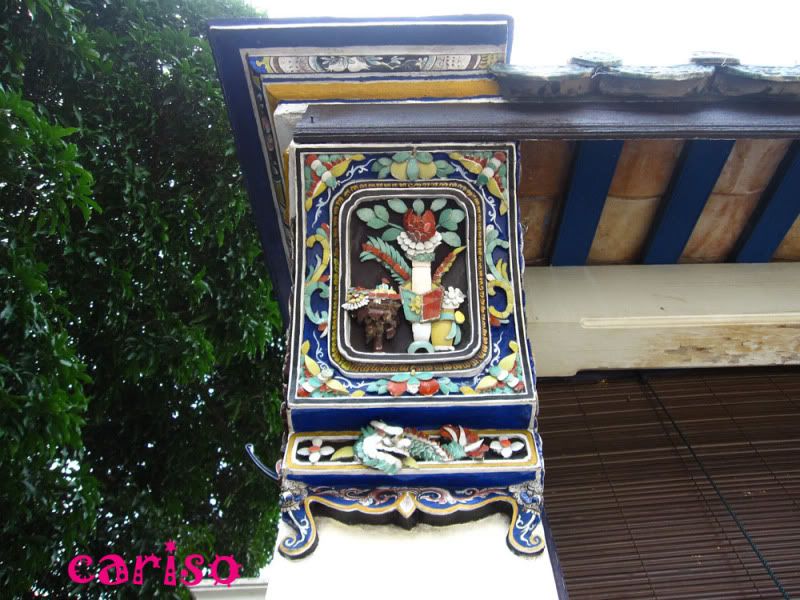 We were lucky. There is one guestroom which was vacant thus we managed to go in for a look. I was deeply impressed with the mansion in overall. Undeniably it deserves the "Most Excellent Project" award at the UNESCO Heritage Awards 2000.
Personally I found that the 1 hour tour is a bit too short for me as the briefing on the history done at the living hall has taken up too much time initially. There is one gallery room which I found quite interesting, but kinda disappointed as we need to rush browsing through. Somemore some of the rooms were not opened for viewing. My advice for those who intend to go for the visit - perhaps you got to let go some of the briefings done by the tour guide so that you can grab chance to look around 'in depths' when she is talking. :)
Enquiries : 14 Leith Street, 10200 Penang.
Tel : 04-2620006
Fax: 04-2625289