The Festival of St Anne. held at St. Anne's Church, Jalan Kulim, Bukit Mertajam.
The road leading to the church was blocked for vehicles' entrance. Night market stalls were alongside the road.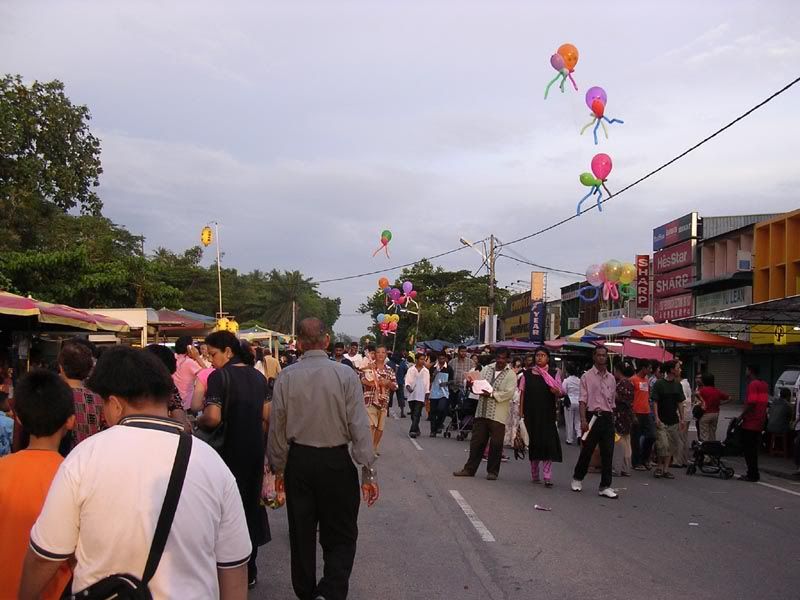 Who took this pic one?! 'chicken' hand uh.... shaky.....


Night of Candle Light Procession.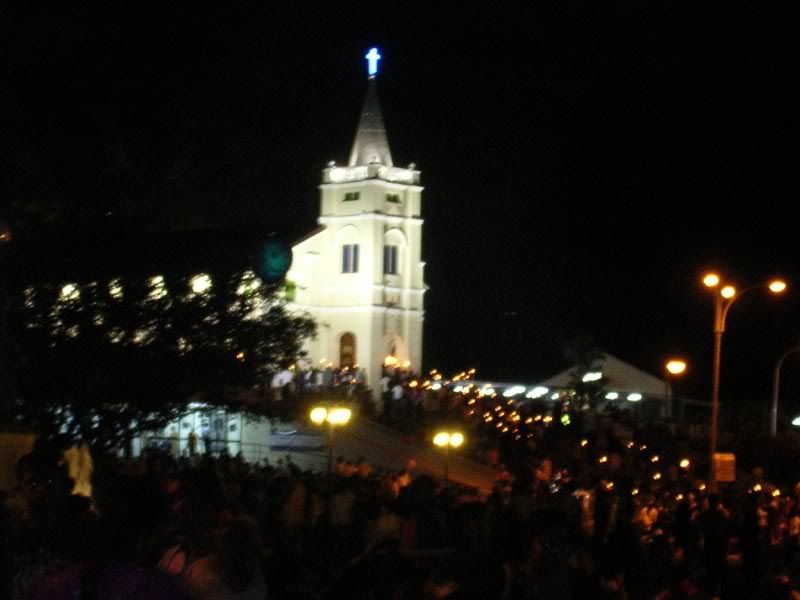 Candlelight procession by thousands of devotees on the church grounds.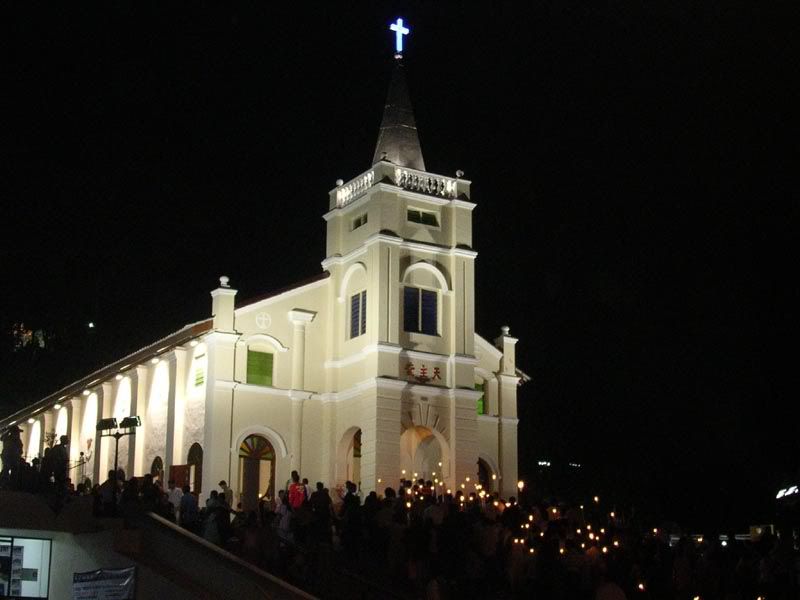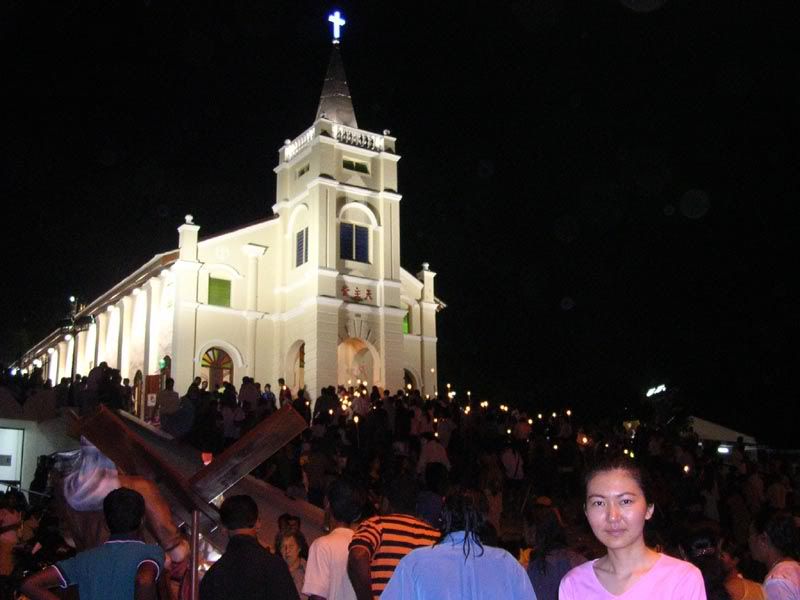 See?! 'man mountain man sea' oh!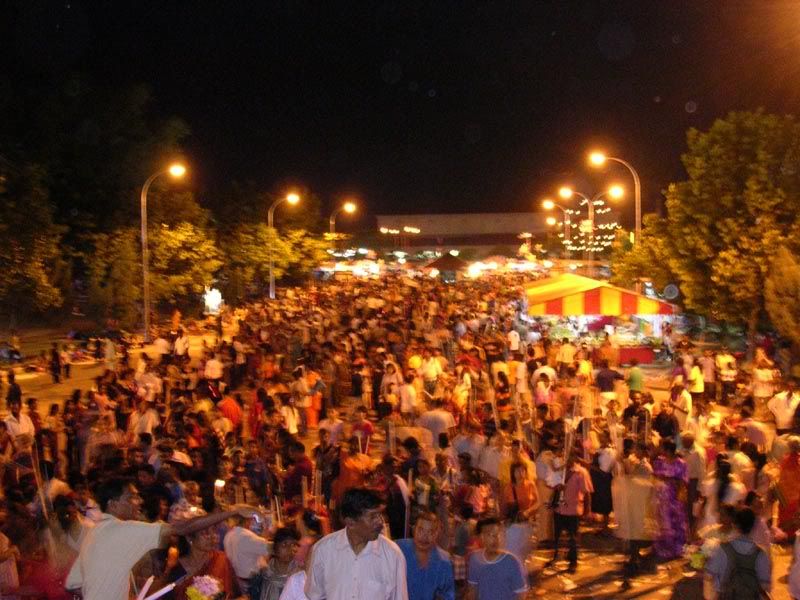 Coming out from the church.