I went to Taiwan trip together with BC and her two cousins.
Day 1 - Penang - Taoyuan - Xi Men Ding
How could it be the first night going to Xi Men Ding one leh?! It was scheduled to be Shi Lin night market one mah.Haiyoh...it really spoilt my 'shopping' plan as I was not ready to shop one leh. Xi Men Ding should be saved for the last night one mah. We reached there at about 10.00p.m.(?) leh, so chae chae kong kong shop. *sigh*
Since I was not aware of the 'bonus trip' to WuFenPu (五分铺) during the next day, I started to buy liao. :( Yeeeeeeeee! chao xiao one. A bit regret! If I were to know the next day got WuFenPu, I would not buy loh at XiMenDing(!). :)

Cat passed to me the items that my colleague tumpang beli at TaoYuan airport during arrival. I only got the chance to see and chat with her and her mum for about 15min or so before taking off.


First night hotel at Hao Jing. The hotel was located at Xi Men Ding area that's why very small one. See or not our beds so damn close leh, couldn't even squeeze in our feet. I got to belit my arm to sleep. The next day after waking up, I found out that my wrist zhuai tiuk liao.



Day 2 - Taipei Zhong Zhen Ji Nian Tang (中正纪念堂).


At Jiu Fen (九分), a lot of snacks and typical taiwanese hawker dishes.
It was raining at Jiu Fen, at times very heavy. My shoes and socks were all wet finally. Gosh! I haven't bought any shoes yet leh.
At Ye Liu (野柳)


At CKS (蒋介石) Residence Park (this was to replace the Daxi Huahai farm (大 溪花海农场) from the itinerary).

At Ying Ge (莺歌) ceramics old street.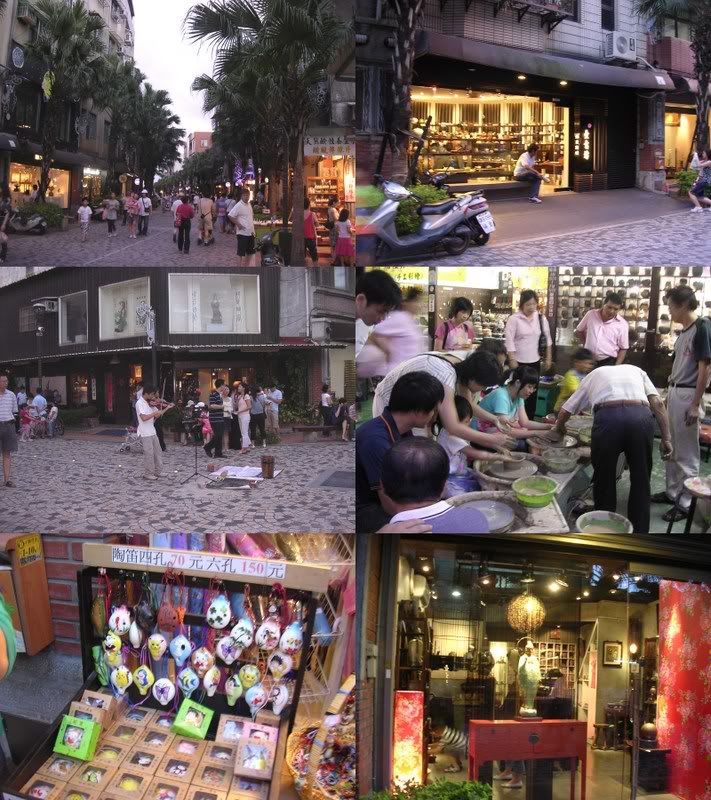 The most attractive shopping spot of the whole tour was at FengJia night market (逢甲夜市). Cool man! Cheap and a lot of varieties!
This was the shop that really 'dropped my spec'. The name tells it all! If I were to miss stepping into it, I wouldn't have known that such chio chic shop could offer such good quality clothes at low price, as low as NT100 ! (~RM10).
The 2nd day hotel was at TaiChung. A very good one hehe. This was the hotel that we gonna come back again for another night stay.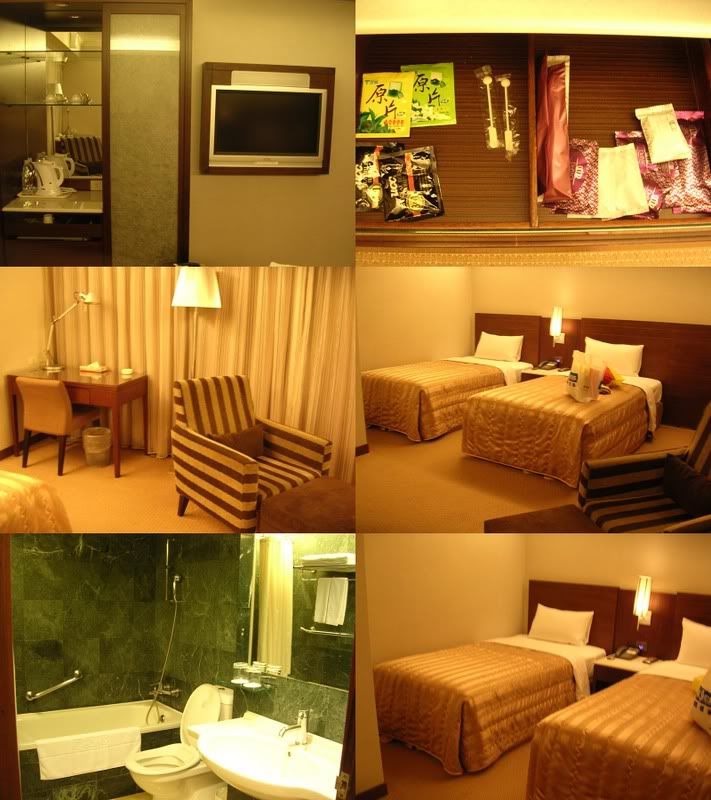 战利品from Feng Jia.



Actually I could have bought less clothes for this trip loh. Why leh? coz after the first night at Taiwan, I started to realize that it was actually 'realistic' one loh if one was to wear or bring only 1 set of clothes as you could easily sapu clothes since night no.1 onwards. Hahaha! :)
The time given at Feng Jia was too limited......