Day 6 - Back to Taipei
We got to wake up early in order to catch a high speed train (搭乘高铁)back to Taipei.
At the station. I was still half-lembik.....no energy to walk around lah. The tour members were all very juak sim, soooooo kam tong. :)
At 忠烈祠 ....neh, the one famous for its soldiers standing like robot. :)
See or not? still 'pua peh' look.... Not yet got the chance to buy extra shoes lah due to Feng Jia 2nd visit was screwed up, so I was actually from day 3 onwards wearing slipper nia. :)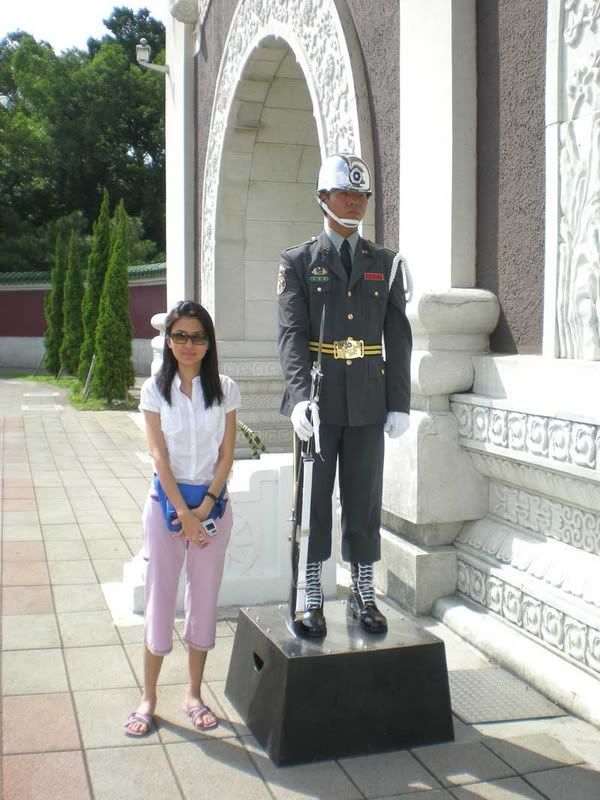 The stamp collection I bought from 故宫博物馆. The group pic we took by a pro photographer at Zhong Zheng Ji Nian Tang.
At Taoyuan (桃园) 住都hotel.
My sao wok of the day.... at 士林夜市 (ShiLin night market) . Finally managed to get the shoes during the very last night. :)
Day 7 (Taiwan -> Penang) at TaoYuan airport.