The talk started at 8p.m. I reached there at 7p.m. got to sit row # 4 odi as the first two rows were 'reserved' seats.

Queued up for an autograh session. My first time.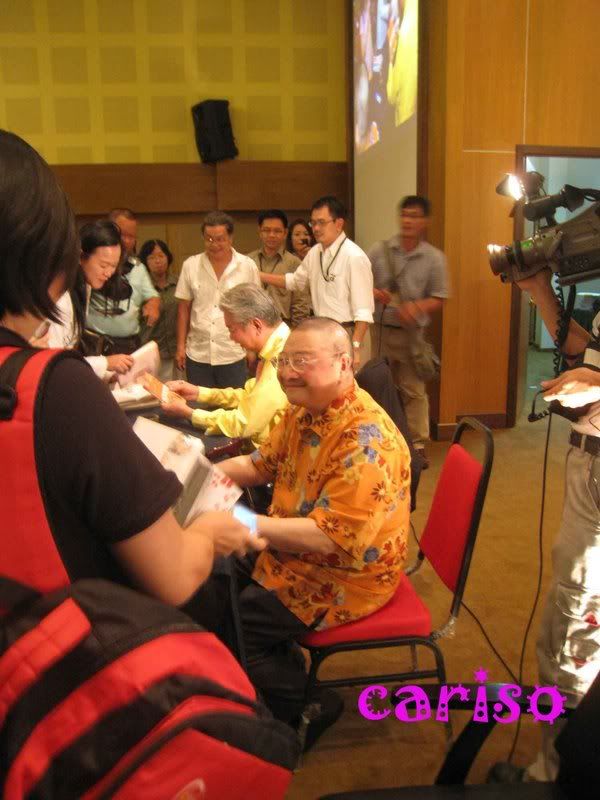 Cai Lan is talking to Ni Kuang saying an old friend of him has come and introduced to him after then.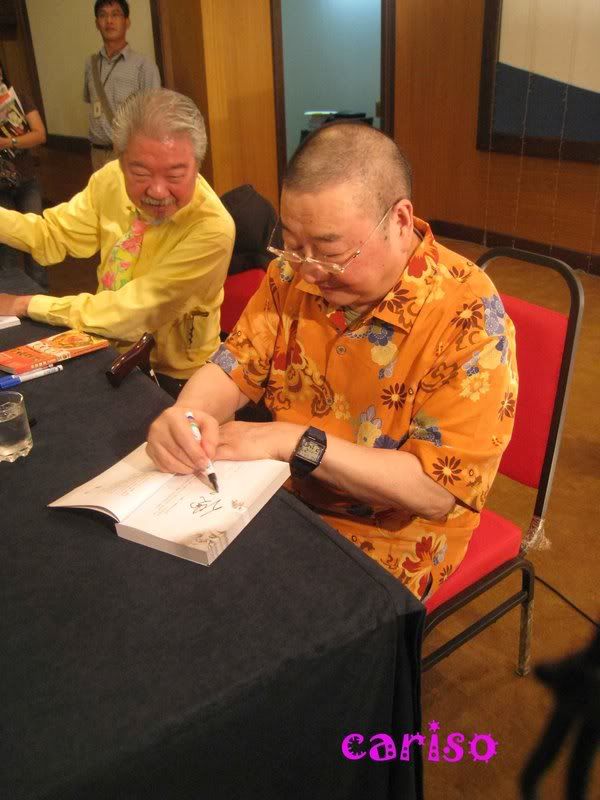 Cai Lan was signing my book! See?!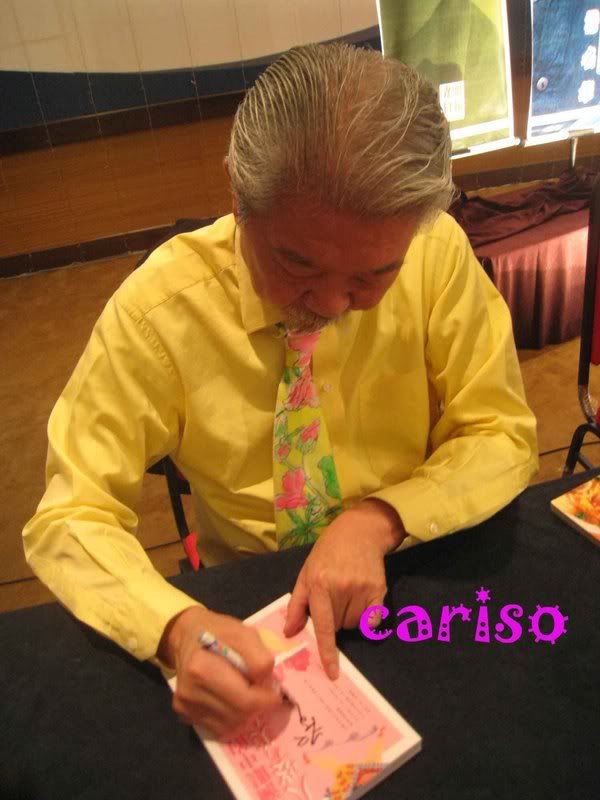 My personal shot - go GGnite there, as usual! :)