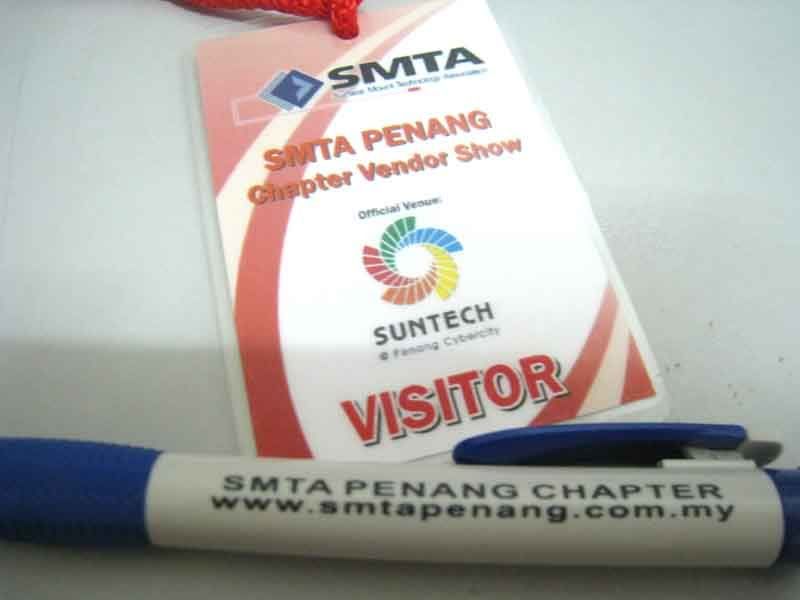 Penang Chapter Vendor Day in conjuction with free technical sessions by SMTA (Surface Mount Technology Association) was held at Suntech @ Penang Cybercity on 14th Nov 08.
I don't wanna talk about what sort of booths available there and what sort of technical presentations I attended ok. Some of them were too technical until my head was really
tepu
.
I just wanna share with you on some other tiny little aspects that I observed.
1) This was the first time I met 李家全 in person. He gave the speech and opened the ceremony. He is an intellectual type of person. I was kinda impressed. Penang really shouldn't let go such a 人材 lah.
2) The Suntech 10th floor ladies restroom there got sauna room and shower room oi!!! Gosh! jealous sii wa! :) The door of each toilet unit is 噴沙玻璃 one oh! It's very spacious inside there.
3) Inside the elevator there got screen for advertisement one leh!
3) Car park per entry is RM3 (or is it for that day only?!). I only knew about it after I parked mine at SunshineSq car park. Later only I realized that you got to chop your parking ticket at cashier counter in order to enjoy your 2 hours free parking.
4) It's indeed very convenient to hold exhibition at Suntech. Even if the organizers don't offer meals, the attendees won't have to spend much in order to fill up their stomachs. They just need to walk across the road to the opposite market or kopitiams nearby. For my case, I didn't have my breakfast yet when I went for registration. I just walked to the opposite market to have a quick breakfast before going back to attend the talks.