BKK (18-22 Jul)
I have always wanted to travel with minimum belongings. I made it this trip! see below. :) only waist pouch.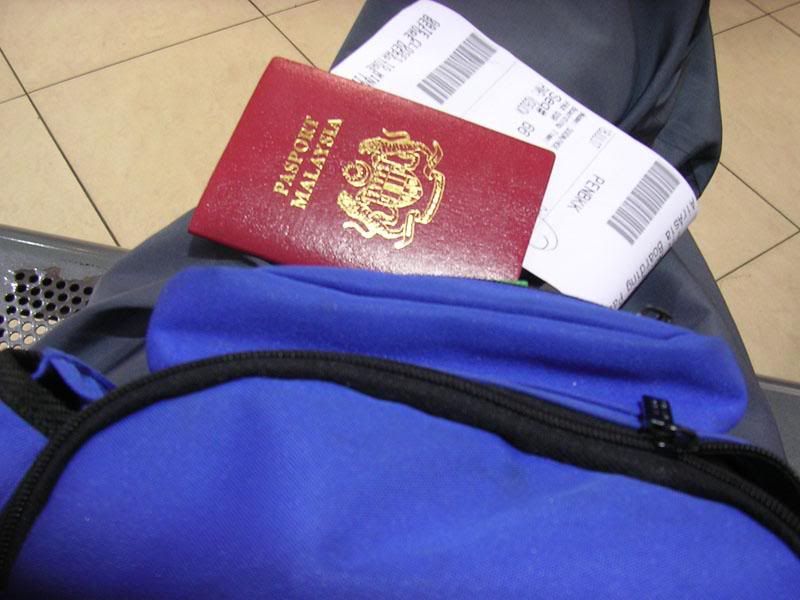 My BKK (Deluxe Place) hotel room's window facing this river. Chaophraya River?!



Central World shopping complex - equivalent to KLCC-sort-of, expensive.



Outside Central World got 'temple'.




We walked from Central World -> Big C -> Partunam then back again. At 6p.m. most of the shops closed at Partunam and we wondered why so many of them pushed and shifted the clothes walking-racks around. Later on then only we found out they have actually shifted outside the complex, to display as roadside stalls. Ah ha!
Taxi fare from Central World to our hotel (sang-ka-la area) costed ~70baht (RM7).
Mine (left) vs CE (right).