Chaophraya River

Along the riverside got these temples & other remarkable buildings & etc...including the Wat Arun.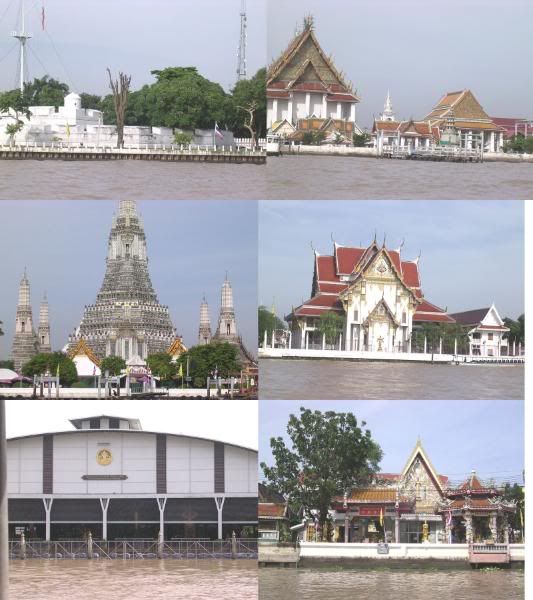 The so-called FLOATING MARKET. (Ya....three boats nia...somemore selling souvenir. This is the BKK city 'for tourist guide' punya floating market, not the original floating market, mind you!) Everyone kena tipu. The tour guide said you ppl must mention you want ORIGINAL floating market when you book with your tour agents. The location needs 2 hr drive from Bkk city.



a>Over here it's the place they 'entangled' you with the flower strings . Also the bread feeding to the fishes.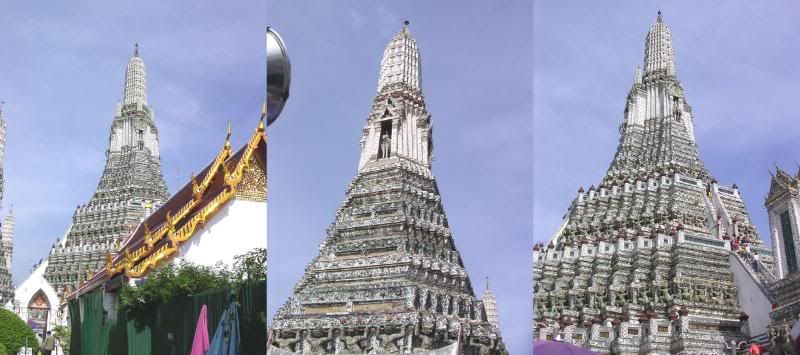 Wat Arun's souvenirs of mine & my gang.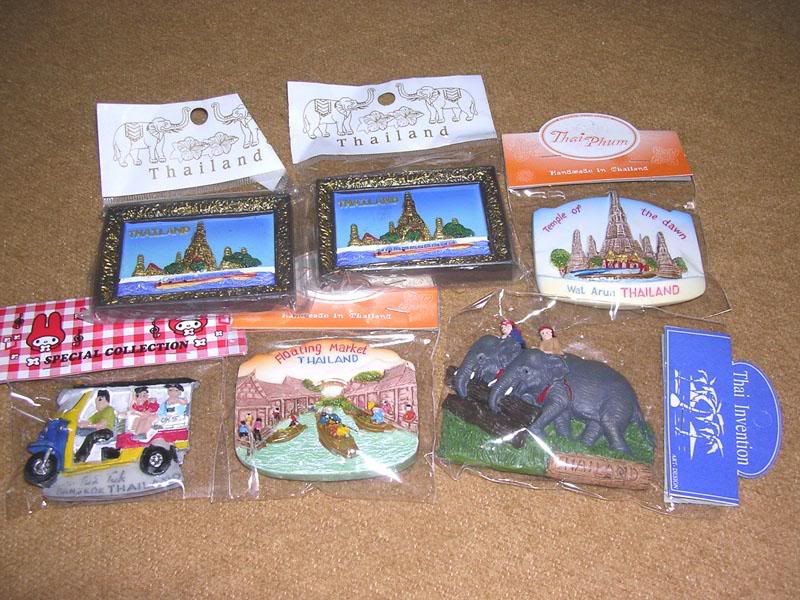 The Sriracha Tiger Zoo.

I was very impressed with the gao1 jia 4 highway that directly connecting BKK to Pattaya (although this highway was not completed due to economic crisis). The highway could be seen 'left' not completed about 1-2 km right after the toll.
The Royal Century hotel at Pattaya.

Night street at Pattaya

The Alcazar show (Ah kua show) .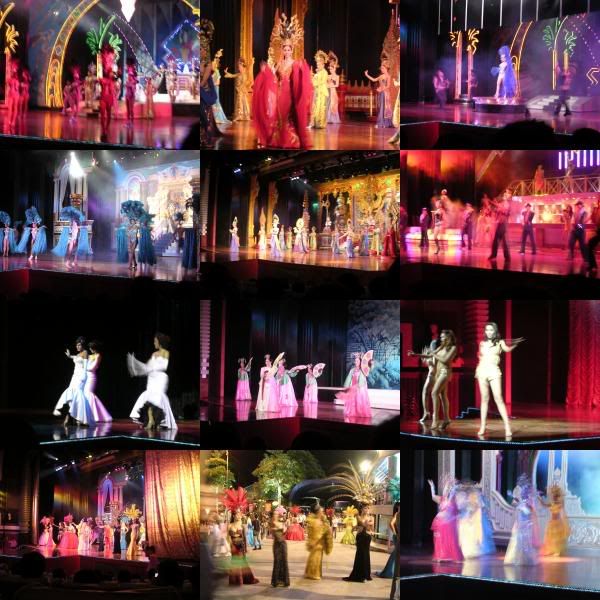 Out of so many, only got ONE very pretty totally like barbie doll one nia. The KL couple told the tour guide," Wah...only got one pretty nia leh, tipu duit lah."
Baht 600 (~RM60)per person.

BKK food updated at Delicacies Corner