Lumut trip on Merdeka day.
Departed at 10.30a.m. -> went thru Taiping -> Cangkat jering -> Lunch @Pantai Remis -> 'Sightseeing' @Setiawan -> Lumut -> reached hotel around 2.30p.m.
Our hotel @ The Lumut Country Resort (3-star) (RM95)...hmm...not bad leh. :)

We took the 4.30p.m. ferry to P.Pangkor, reached there around 5p.m., we rented a van and went round island till 7.45p.m.
We went to Dutch Fort, some temples, then shopped for pangkor sea products etc, makan.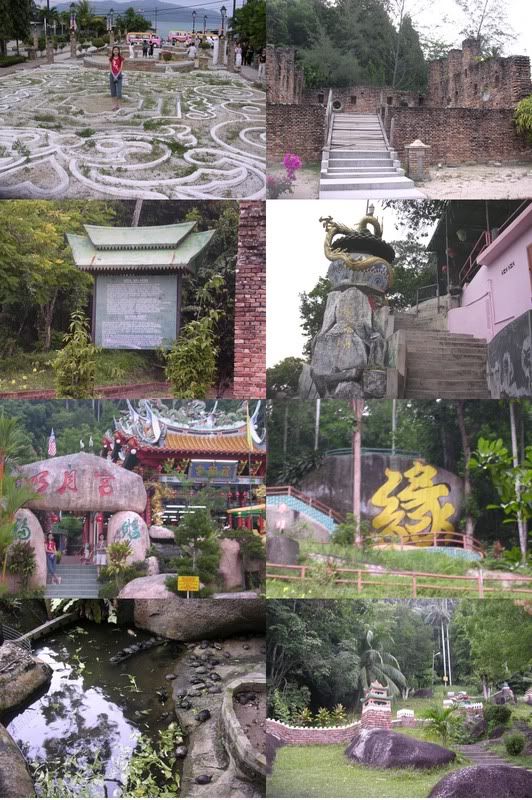 After coming back from Pangkor, we drove to Setiawan again for The Store's shopping + supper.
2nd day - We went for breakfast, then went to Teluk Batik (pantai). I was very impressed with their beach. It's very well maintained. A lot of 'pondok' and resting chairs. A lot of ppl camping and picnic there. There were many tall old trees along the beach shaded away the sunlight thus making the sheltered portion very wide and cool. Wah.....I got the cong1 dong4 to buy the tent also after seeing they camped like this. :)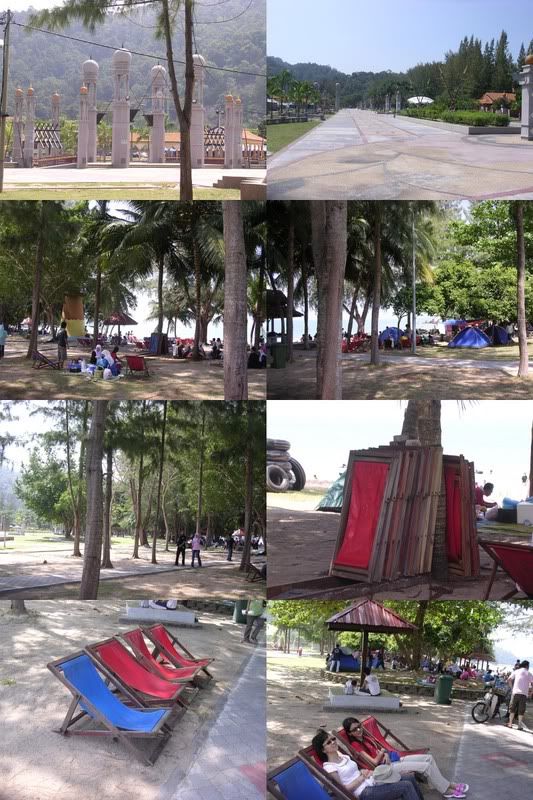 Then we proceeded to Ayer Tawar for a kenduri -> Ipoh. We visited Nan Tian Dong.